Situér Milano is a design atelier and a creative meeting point.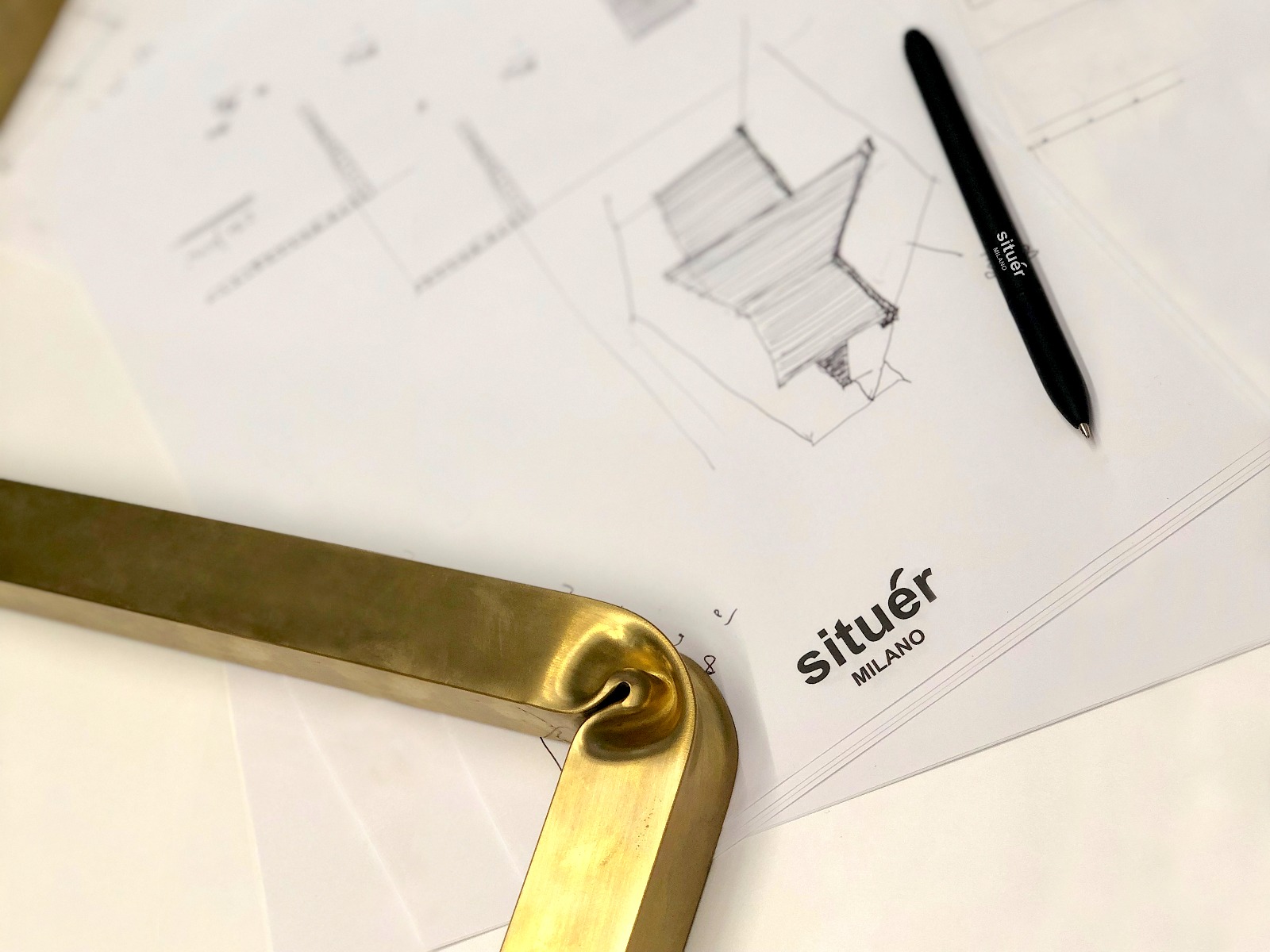 Our philosophy is based on collaboration as we offer ourselves as a partner in any type of design project, interior design, retail design, set design, set-ups, installations and events. On thequality of a tailor made product, conceived and developed together with the customer as a true "atelier" and handcrafted in Italy. On the sostenability of our work
In fact, our strength is certainly the great skill in steel processing, which we inherit from the Castellani .it srl group, which we are part of, founded in 1960 in Tuscany as a manufacturer of industrial shelving and furniture (see more on castellanishop ).
In fact, everything comes from the raw material. Steel, in all its forms, entirely worked and connected, with the iconic "C" fold becomes the undisputed protagonist. Through our particular folding we managed to obtain an innovative element from an aesthetic and technical point of view but, we also made our production process eco-sustainable as through the folding we managed to overcome the welding and all that it entailed in terms of pollution. Our furnishings are almost exclusively made of metal, a fully recyclable material and, we also try to respect the environment by minimizing the packaging for shipment..
From industrial materials chaos we create balanced and minimal furnishings waiting to be "situated".